Gulf Stevedoring Appoints Richard James as New Managing Director
5 Dec 2017
Gulf Stevedoring (GSCCO), which is part of the Gulftainer group of companies, has announced the appointment of Richard James as its new Managing Director. Gulftainer is the world's largest, privately owned, independent port operator based in the UAE.
James has over 15 years of international work exposure to projects in UK, UAE, Lebanon, Iraq, Russia, India and East Africa. In his new capacity, he is responsible for improving existing operations and providing strategic direction to enhance the performance of Gulf Stevedoring's operations, which include the Northern Container Terminal (NCT) in Jeddah, the Jubail Industrial Port (King Fahad Industrial Port) and the Jubail Container Terminal (JCT). NCT is the largest container handling terminal and transshipment hub within the Red Sea region and currently handles over 35 million tons of cargo annually, which is expected to grow substantially in the future. JCT, on the other hand, is strategically located near prominent industrial areas, which makes it an ideal hub for Saudi imports and exports, especially industrial equipment. NCT and JCT registered a strong performance in 2016, collectively achieving an impressive 10 per cent spike in container volumes.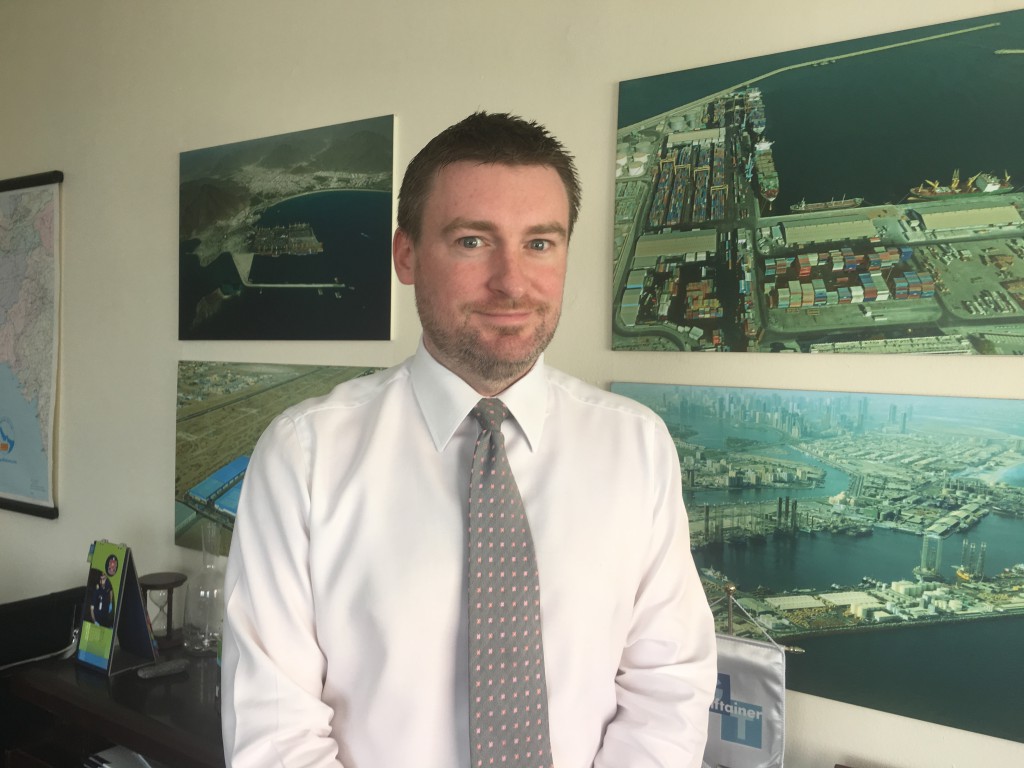 James brings a wealth of experience to his new position. Beginning his career in the Middle East with Gulftainer in 2011, James worked in various roles including the business development department and as Terminal Manager at the Sharjah Container Terminal (SCT). Prior to his permanent appointment with Gulf Stevedoring, James briefly served as the Interim Managing Director. Under his leadership, the company achieved several significant milestones including the retaking of the largest market share in Jeddah Islamic Port (JIP), the introduction of new services at Jubail and third place in CMA CGM's global productivity ratings for Northern Container Terminal. Gulf Stevedoring anticipates the impact of James' appointment to continue following these recent successes. Prior to joining Gulftainer, James worked with Forth Ports in Scotland and spent eight years in the British Royal Navy.
Saudi Arabia is an integral part of Gulftainer's regional portfolio. The company expanded its presence to Saudi Arabia in June 2013, through the acquisition of a majority stake in Gulf Stevedoring. Gulf Stevedoring's presence in Saudi Arabia, spanning over 30 years, has included cargo operations in Dammam, operations of the South Terminal before its concession and more recently, the opening and operation of JCT making Gulf Stevedoring the only company to operate container terminals on both coasts of the Kingdom of Saudi Arabia. JCT is widely becoming popular as an import destination for Riyadh and the Eastern Province of Saudi Arabia.