Policies and Certifications
Gulftainer UAE Terminals are compliant with the requirements of the below international standards to effectively manage and control its Quality, Health, Safety and Environment (QHSE) obligations.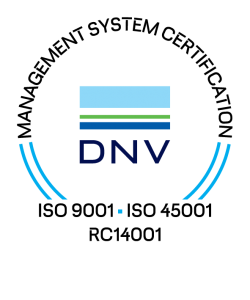 ISO 9001: 2015 – Quality Management Systems

ISO 14001:2015 – Environmental Management Systems

ISO 45001:2018 – Occupational Health and Safety Management Systems

ISO/IEC 27001:2013 – Information Security Management System Standard
Management Commitment
Quality, Health, Safety and Environmental (QHSE) Management is an integral and essential part of the way we do our business and is considered an equal part of the wider system for the management of our business.
Gulftainer operates on an approved Management System that establishes and describes the Quality and HSE Management implemented at UAE Terminals. Meeting the requirements of ISO 9001:2015 (Quality Management Systems), ISO 14001:2015 (Environment Management Systems) and ISO 45001:2018 (Occupational Health and Safety Management Systems), Gulftainer UAE Operations is certified for the provision of Port Management and Operations including associated services such as Container Repair, Transport, Logistics, Distribution Centre Management/Operations, Freight Forwarding and Contract Logistics.
The commitment of Gulftainer to quality, health, safety, environment and security starts with the senior Management of the company, but is also the responsibility of everyone in the organisation, including new recruits. This commitment is vital to the continued enhancement of Gulftainer's reputation, and the maintenance and development of its esteemed customer base.
Gulftainer has established and implemented a QHSE Policy, which states the company's vision and commitment towards the health and safety of its employees and the surrounding community; protection of the environment; the quality of its products and services; and compliance with client and regulatory requirements.
Management also ensures the continuous improvement of the established QHSE Management System by providing health & safety leadership, planning for health & safety success and enforcing processes and systems.
HSE is a responsibility for us at Gulftainer as we aim at achieving a safer workplace for everyone and consider protecting people, property and the environment of prime importance.  This commitment and consistent efforts towards QHSE excellence has earned for us the recognition for both the organisation as well as for our staff.
Click here to view Alcohol & Drug Policy
Click here to view Smoke Free Working Environment Policy
Click here to view QHSE Policy
Click here to view Behaviour Based Safety Policy
Click here to view Anti Corruption Policy
Click here to view COVID-19 Policy