King Fahad Industrial Port at Yanbu Receives Maiden Call by Newly Launched JEDDEX service from CMA CGM
23 Apr 2020
• JEDDEX Service links key markets in the Kingdom of Saudi Arabia and East Africa with weekly sailing schedule and competitive transit time
• Launch of the service at the strategic port opens new growth chapter in the regional shipping sector
Gulf Stevedoring Contracting Company (GSCCO), part of the Gulftainer group of companies, welcomed the CONTSHIP ONO, the first container vessel of the new service from CMA CGM's recently-launched JEDDEX service, at its King Fahad Industrial Port in Yanbu (KFIP) on 19th April.
This marks the first new container call at KFIP since GSCCO was assigned the management and operations of the port in 2019. The maiden vessel call at KFIP successfully handled a combination of import and export shipping consignments.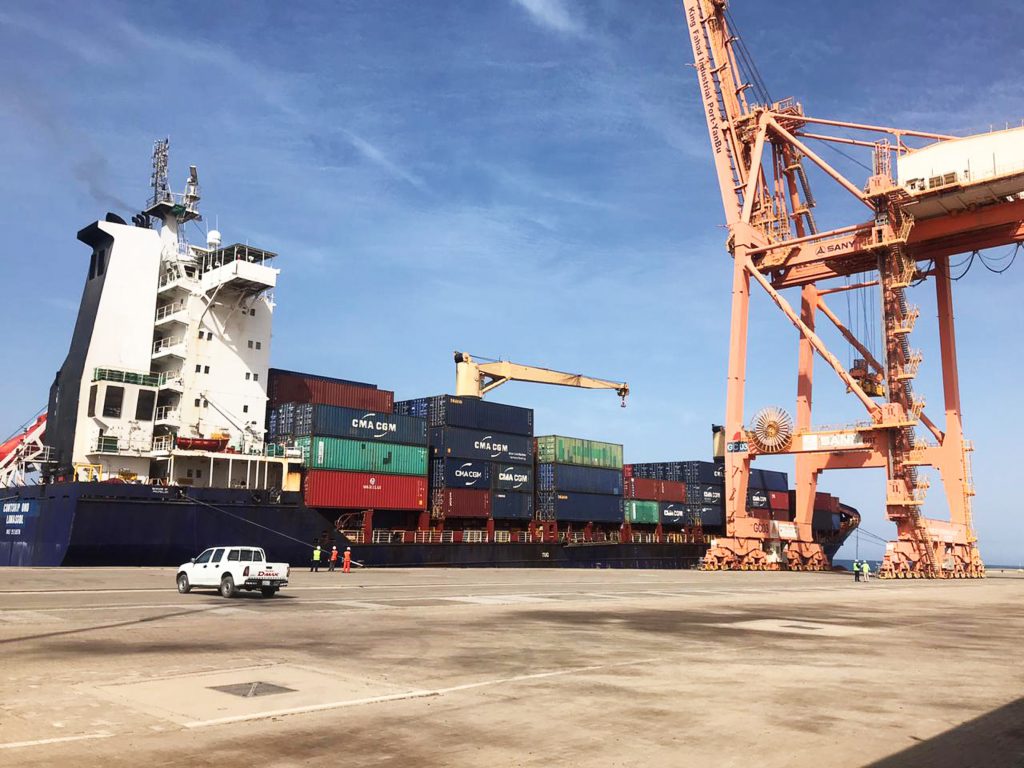 The newly launched JEDDEX service links the rapidly growing markets in the Kingdom of Saudi Arabia (KSA) and East Africa by connecting KFIP directly to Mogadishu and Mombasa, via Jeddah, to CMA CGM's global network.
This service enables end users to benefit from direct weekly calls at KFIP with the following port rotation schedule through four dedicated ships on a weekly basis: Yanbu– Mogadishu – Mombasa – Jeddah – Yanbu. It has opened up direct routes for import and export of products further boosting the trade ties between East Africa and KSA.
Speaking on the new service call, Jason French, Group Managing Director of GSCCO, said:
"We are delighted to welcome the first call of CMA CGM's new JEDDEX service at Yanbu. This service is the first to call Yanbu since we took over operations, and we look forward to additional services providing further connectivity to the exciting regional markets of the Red Sea and East Africa."
The port is strategically located in Yanbu Industrial City, which is home to over 200 major exporters. Approximately 80 per cent of the industrial output of the West Coast of Saudi Arabia originates in Yanbu, and the city is home to companies manufacturing a wide variety of products, including petrochemicals, industrial products, ceramics, plastics, edible oils, sugar and building materials.
GSCCO handles all types of cargo at KFIP, including containers, breakbulk cargo, vehicles and bulk cargo. To support operations at the port, the company has invested in significant amounts of new equipment to ensure it can deliver its award-winning levels of operational excellence and turn KFIP into another jewel in the crown of Saudi Arabia's growing maritime presence.
This year, GSCCO celebrated its 35th year of operating ports in Saudi Arabia. The company was founded in 1985, as a company specializing in the management, operation and maintenance of seaports. In June 2013, through a 51 per cent acquisition, GSCCO became a part of the Gulftainer group of companies.