Overview
Terminal Services
Operations
Customer Support
Media Gallery
Contact Us
USA - Canaveral Cargo Terminal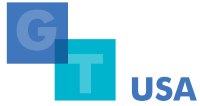 GT USA is investing up to $100 million in Canaveral Cargo Terminal's (CCT) new state-of-the-art container and multi-purpose cargo terminal, infrastructure, equipment and people. CCT is the only dedicated container terminal at Port Canaveral. The terminal serves as an ideal gateway for containerised movements to the Florida market, and in particular provides an excellent connection to the bustling consumption areas and growing number of distribution centres within Central Florida. In addition to containers, CCT also handles heavy equipment, vehicles and boats as well as breakbulk and heavy lift cargo.
CCT serves as a cost-effective and time-saving option for shipping lines, which save valuable transit time by calling Port Canaveral due to its proximity to the Atlantic Ocean and enjoy Gulftainer's award winning productivity for a quick turnaround to continue their onward journey.
Any container imported into Florida through CCT can reach a consignee's warehouse in Central Florida within 1-2 hours, the fastest transit time versus any other container terminal in Florida. It thus provides a crucial service to the importers and exporters within the state who believe that time is money and assists them to maintain a lean and "Just in Time" supply chain management strategy, as well as hard dollar inland transportation savings. With robust intermodal and highway connections, out-of-state cargo can be dispatched in a quick and efficient manner.
The state of Florida is now the third most populous state in the USA and welcomes over 100 million visitors per year. Central Florida ranked second in U.S. population growth between 2010 and 2016 and is projected to continue to be one of the fastest growing areas in the United States, thus imports and exports are expected to maintain their upward trend.
GT USA is here to work in partnership to develop secure supply chain solutions, delivering growth that is real and sustainable.
Canaveral Corporate Video 2017
Information
Berths2
Draft(m)43 Ft (13.1m)
Area(ha)20 acres (8.1ha)
Quay Length(m)2,000 Ft (609m)
Quay Cranes2
Capacity(TEU)200,000
Plan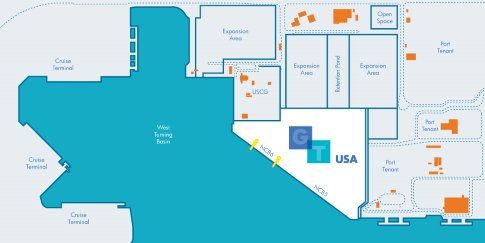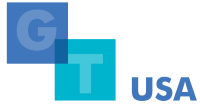 TERMINAL SPECIFICATIONS
| | |
| --- | --- |
| Turning Basin width ( Turning Circle) | 1,700 Ft (512m) |
| Maximum Draft at berth / Port Restrictions | 43 Ft (13.1m) |
| Distance Pilot to berth | 7 Nautical miles (45 minutes transit) |
| Total Quay Length | 2,000 Ft (609m) |
| Number of berths | 2 |
| Surface of Container Yard stacking area (acres) | 20 acres + 20 ( with additional expansion available) |
| Total Number of Cranes | 2 Post Panamax |
The terminal provides a full range of services which include:
Uncongested access to I-95, SR528 and US 1 with links to I-4 and Florida Turnpike
Direct Link to the nearby Intermodal railheads
Logistics services, including inland transportation
Warehouse, including Less than Container Load handling
Reefer 128 plugs with expansion available up to 378
Custom Clearance
EDI capabilities
Chassis / Gensets
Foreign Free Trade Zone (FTZ) 136
Terminal Brochure
Click here
to view in pdf file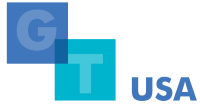 Operating Hours
The Terminal operates normal working hours Monday through Friday 8:00am to Noon and 1:00pm to 5:00pm, with overtime applicable as required. Expected time and date of arrival of your vessel to be advised to Terminal Manager and Harbormaster in advance and to be confirmed 72, 48 and 24 hours prior to arrival with draft and any special berthing requirements.
Contact Us
Commercial Manager
Joe Cruise
Mob: +1 321 704 2062 Email: 
jcruise.usa@gulftainer.com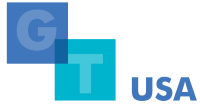 Customer Feedback
Click here
to submit your feedback.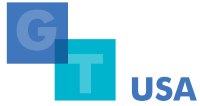 Videos
Press Releases
GT USA Announces New Container Service ConnectingPort Canaveral to Central America and Europe -
Read Here
GT USA CEO Peter Richards wins International Maritime Club Excellence Award 2015 in recognition of his outstanding career achievements in shipping and marine fields which have earned him national and international prominence in the maritime sector.   - 
Read here
GT USA Ready to go to work, opens for business at Port Canaveral  - 
Read here
GT USA announces first hire for U.S. operations in role of senior executive administrator -
Read here
GT USA hires Commercial Manager for new U.S. headquarters at Port Canaveral -
Read here
Media Coverage
SelectUSA Investment Summit
SelectUSA Investment Summit Wraps Up in Washington -
Global Trade Magazine
Gulftainer CEO Peter Richards Promotes Port Canaveral At SelectUSA Investment Summit In Washington DC -
Space Coast Daily 
TERMINAL OPERATOR GT USA SEES MORE OPPORTUNITY FOR SUCCESS
Terminal operator GT USA sees more opportunity for success through investment in United States -
American Journal of Transportation 
Terminal operator GT USA sees more opportunity for success through investment in United States -
Bunker Ports
Terminal operator GT USA sees more opportunity for success through investment in United States -
Hellenic Shipping
GT USA New Container Service Connecting Port Canaveral to Central America and Europe
Summer 2015 Magazine Port Canaveral
Summer 2015 Port Magazine -
GT USA Opens For business - A New Cargo Era
Summer 2015 Port Magazine -
2015 State of the Port
Canaveral Launch Coverage
Canaveral Launch - 
Media Coverage
GT USA Opens for Business June 12
Supply Chain -
Gulftainer's GT USA - launch set for Canaveral terminal
American Journal of Transportation  -
GT USA opens for business on June 12th
Global Trade -
GT USA Opens New Dedicated Container Terminal
Space Coast Daily -
GT USA's New Port Cargo Terminal Opens For Business On June 12
Hellenic Shipping News -
Canaveral Cargo Terminal Set to Begin Operations
Read More ...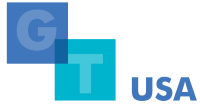 GT USA LLC
Canaveral Cargo Terminal (CCT) 9180 Grouper Road Cape Canaveral, FL 32920 Tel: +1 321 985 3400 Fax: +1 321 985 3454
Location Map
Contact Information