Flemming Dalgaard Appointed CEO of Gulftainer; Peter Richards Transitions into New Executive Role
29 Feb 2016
Veteran maritime industry professional Dalgaard to steer expansion of Gulftainer in high-growth global markets
Peter Richards appointed to Executive Board and to lead company's expansion in United States
Gulftainer, the world's largest privately-owned, independent port operator based in the UAE has announced the appointment of Flemming Dalgaard as the new Chief Executive Officer of the Group. Former CEO Peter Richards will now serve on Gulftainer's Executive Board and lead the expansion of the company's footprint in the United States as Chief Executive Officer of Gulftainer USA.
As outgoing CEO of Gulftainer, Peter Richards has implemented the company's diversification strategy, and helped to shape the once small port operator into the international integrated logistics provider it is today. He also played an instrumental role in expanding the company's global footprint further into the Middle East, Europe, Asia and North and South America.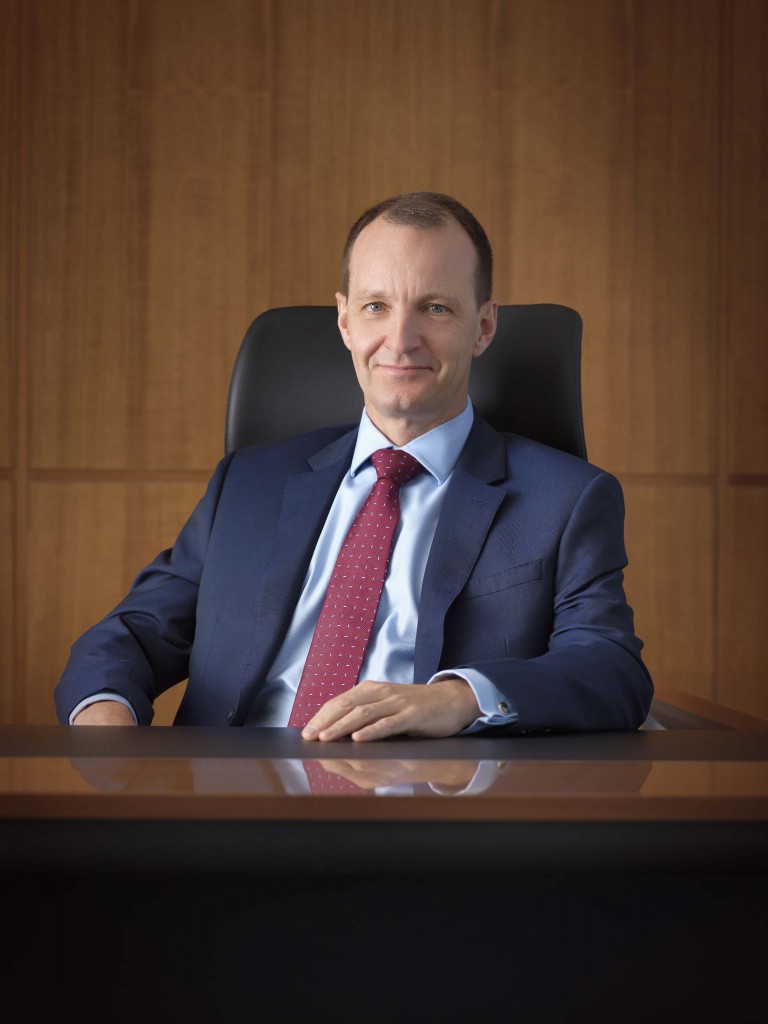 Badr Jafar, Chairman of Gulftainer's Executive Board, and CEO of Crescent Enterprises, said: "In his 30-year career with the company, Peter Richards has spearheaded efforts to ensure Gulftainer's transition from a home-grown UAE company into an international player in the global port operations business. The Board has great confidence in his abilities to further accelerate our growth within the US market, and we wish him many more productive years with the Gulftainer family."
Speaking on the appointment of his successor, Peter Richards said: "Given his experience in the industry and his previous position as Gulftainer's CEO for International Operations, Flemming Dalgaard brings a wealth of industry experience to his new role as CEO of the Gulftainer Group. As we continue to expand worldwide, his global industry knowledge and strong customer relationships will prove invaluable in consolidating this growth."
Dalgaard joined Gulftainer in August 2015 to manage its international operations. In his new role as CEO of the Group, he is mandated to oversee the strategic growth of the company, which currently operates and manages ports and logistics businesses in the UAE and internationally across Iraq, Brazil, Lebanon, Saudi Arabia and the USA.
With over 30 years in the international maritime industry, Dalgaard also served as Senior Vice President for Group Strategy at DP World and CEO for DP World Europe and Russia region. In a previous role, he was Managing Director at Maersk Line in the UK.
Gulftainer has recorded consistent growth year-on-year over the past decade, averaging more than 12%, compared to global market growth of 8.6% during the same period.