Location Map
We are adjacent to Umm Qasr Port, the only sea port in Iraq and operating from the only logistic centre in Iraq, the UQLC, which is managed and operated by Gulftainer.
UQLC has direct access to the main road that connects all the provinces in Iraq, giving easy access for the release of goods and supplies through the custom release office in the UQLC. This also allows access to all facilities including in-house customs, life support systems and professional security.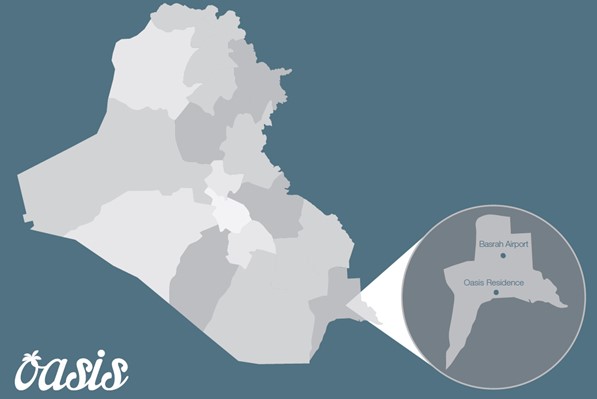 UQLC's warehouses, cold stores, open storage, workshops, offices and on-hand heavy mechanical handling equipment, allow residents a "one-stop shop" to live, attend their office, control their cargo and be in Umm Qasr Port within minutes, instead of having to travel long distances, such as the one-hour trip over from Basrah.