Overview
Terminal Services
Tariffs
Customer Support
Contact Us
Iraq - Umm Qasr Logistics Centre
The Umm Qasr Logistics Center (UQLC), an area of 750,000 sqm, has been developed just to the north of Umm Qasr Port and is ideally placed to provide all types of port related services. It is a fully integrated logistics centre with facilities offering value added services, including: the transportation of cargo from the port, cargo handling, warehouse facilities, consolidation, de-consolidation, sorting, stripping and stuffing of cargo in/ out of containers, verification, packaging, labelling and other logistic services.
UQLC has direct access to the main Basrah - Umm Qasr Road and is placed to take advantage of all the opportunities arising from the impending boom in the Oil and Gas sector. With bonded facilities, in-house Customs and IPA (Iraqi Port Authorities), life support systems and professional security, customers will be able to enjoy tailor-made services in a professional environment, offered through a one-stop-shop location.
For more details , please click here
UQLC services
Extending Umm Qasr Port's storage and handling capacity
Secure Storage Areas
Covered and Uncovered Warehousing
Cold Stores
Inland Container Depot
Serviced plots for hazardous, fabrication, commercial and oil and gas industries.
The platform for efficient customs clearance and inland transport services.
Plan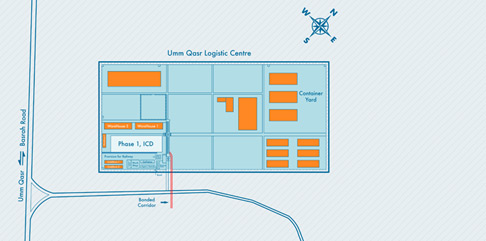 ICD – Inland Container Depot ("Dry Port")
A wholly owned and operated facility by GT lies within the bonded area and provides a fully-fledged "dry" port, to effectively increase the capacity of Umm Qasr Port. Within the ICD there is a full level of facilities for Iraqi Authorities such as:
Customs
Iraqi Port Authority
Iraqi Land Transport Company (With intensions to extend to Port Health and IMTC.)
Recognising that all of the above interact with the shipping lines and customs brokers there are offices available for:-
Shipping Lines
Shipping Agents
Customs Brokers
Transport Companies
Container Freight Station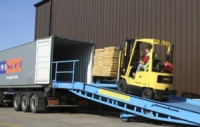 Sufficient stripping and stuffing area for performing this operation.
More than 12,000 sqm (comprising of three facilities) warehousing space helping storage and added-value services for goods in secured area near the port, instead of the current merchant driven system of fast cargo removal. The warehouses are provided with suitable racking.
Cold Stores
Two cold stores of aggregate 3,600 square metres provide the much needed capacity in what is Iraq's second city for frozen and chilled food.
Container Repair
Container repair facilities for both local containers which require more cleaning than repair and shipping lines.
GT Engineering Division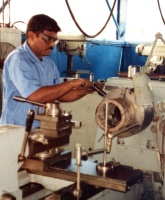 To support technical support to the maritime trade requirement
For Umm Qasr Logistics Centre related tariff queries, please contact
Momentum Logistics Wilfried Hugebaert - Freight Forwarding & Supply Chain Director Email: whugebaert@momentumlogistics.com Mob :+971 56 508 2558 Captain Nael Fadhil - Country Commercial Manager Email: cnael@gulftainer.com Tel :+964 770 319 9222 Group Commercial Team Zina S - Manager - Strategic and Carrier Relations Email: szina@gulftainer.com Mob :+971 50 649 1226 Gulftainer Iraq Nic Gray - Managing Director Email: ngray@gulftainer.com Mob :+971 56 536 6076 Tel :+964 772 166 6735 John Creasey - Operations Manager Email: jcreasey@gulftainer.com Mob :+971 56 188 6409 Tel :+964 780 862 4250 Mustafa Yaqoob - Commercial Manager Email: sales.iraq@gulftainer.com Tel :+964 780 987 9392
Customer Feedback
Click here
to submit your feedback.