Gulftainer achieves record volumes and highest ever monthly throughputs at KCT and SCT in April
10 May 2011
Richards: Evidence suggests that UAE business environment is improving – particularly in Sharjah and Northern Emirates.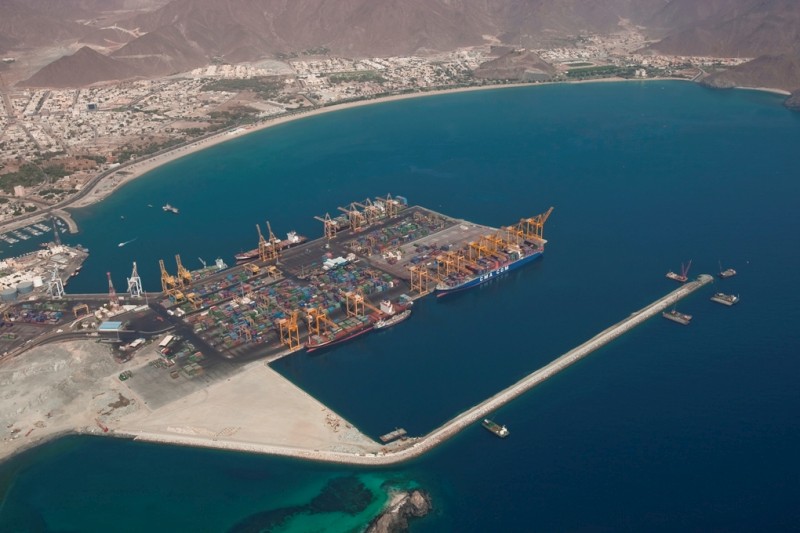 After two successive years when Gulftainer's UAE container terminals – Khorfakkan Container Terminal (KCT) and Sharjah Container Terminal (SCT)– experienced significant growth of around ten percent per annum, the Sharjah-based international ports and logistics company is anticipating further successes in 2011.
After adding three new services – two at KCT and one at SCT – in the first quarter of the year, Gulftainer achieved record volumes at the two terminals in April, experiencing its highest ever monthly throughputs. All of this bodes well for the future as business in the region continues to flourish and supply chains focus even more on safe and efficient regional gateways such as KCT, in particular.
Speaking of the achievement, Gulftainer Group Managing Director Peter Richards said, "We've had a good start to the year and these record-breaking April volumes are further confirmation that the regional economies are expanding, particularly with the upsurge in investments in infrastructure and development in recent months,and also that lines and their customers vote with their feet,using the safe and cost-saving Gulftainer terminal options in the region".
"Interestingly, our Sharjah Container Terminal has had record volumes every month this year, and as all this volume is for the local market. The evidence seems to suggest that the UAE business environment is improving – particularly in Sharjah and the Northern Emirates. We are confident that 2011 will be an excellent year for the region and business will continue to grow – certainly Gulftainer is ready for it," Richards added.
Gulftainer Group has 35 years' experience operating in the UAE and around the world. In addition to operating two UAE ports on behalf of the Sharjah Port Authority – SCT and Khorfakkan Container Terminal – as well as Ruwais Port in Abu Dhabi, Gulftainer has a number of projects and investments in several countries, including Iraq, Pakistan and Turkey , as well as in Africa and the Indian subcontinent. Gulftainer's logistics subsidiary, Momentum Logistics, was established in 2008 to take over the Group's transportation and logistics business and has offices throughout the Middle East.