Gulftainer Appoints New Head for International Operations
27 Aug 2015
Veteran industry professional will lend his experience to drive  Gulftainer's global expansion

Gulftainer, the largest privately-owned, independent port operator in the world, has announced the appointment of Flemming Dalgaard, as the CEO of GT International, a division of The Gulftainer Group responsible for international operations.As the CEO of GT International, Mr. Dalgaard will report directly to Gulftainer's Managing Director, Peter Richards, and is mandated with driving the international operations of the Company, which already has significant presence in Saudi Arabia, Iraq, Lebanon, Turkey and Brazil. Gulftainer also recently marked its US entry with a 35-year concession agreement with Canaveral Port Authority to operate the port's first  container and multi-cargo terminal.
Commenting on the appointment, Mr. Richards said: "Gulftainer has set ambitious goals to strengthen our international operations by exploring opportunities and other growth drivers. Mr. Dalgaard brings a wealth of experience that will add significant value to our expansion plans and ongoing operations."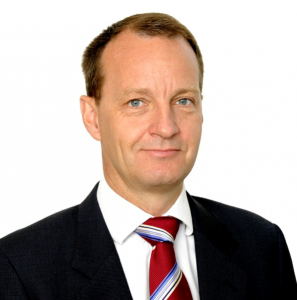 Mr. Dalgaard added: "Gulftainer has already established its credentials globally through its vast network, efficient infrastructure and extensive partnerships. There is tremendous potential for the organisation to grow its footprint and build value that will benefit the industry as well as local economies."
Prior to joining Gulftainer, Mr. Dalgaard worked for over seven years at DP World Group, first as Senior Vice President/Managing Director, Europe & Russia region; and then as Senior Vice President of Strategy. Before that, he worked at Maersk Group, where he built up his career for more than 22 years, growing from Shipping through to managing all Maersk Line's activities in several regions, with his last position in the company being Managing Director of Maersk Line UK.
Mr. Dalgaard holds a BA degree in International Shipping and has completed numerous executive programmes, most recently at Wharton University, London Business School and the CSEP at Columbia University (New York.) He is also a Chartered Director at the IOD as well as a Chartered Fellow at the UK Institute of Logistics and Transport.