Gulftainer Container Terminals moving up the Table
7 Jun 2010
Sharjah/ Khorfakkan now ranked 39th worldwide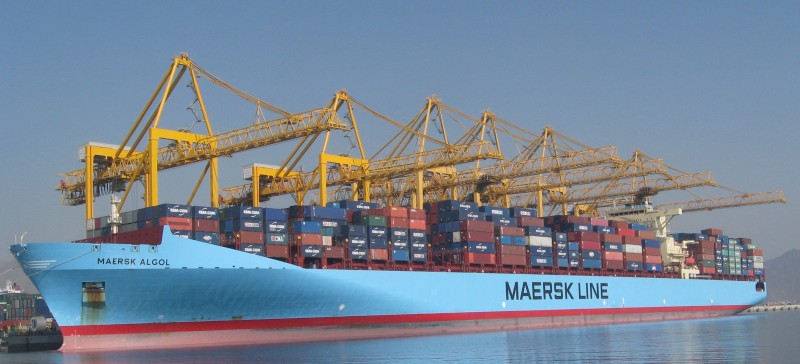 The latest figures produced by the respected transport and shipping analysts Dynaliners (Dynamar BV in the Netherlands), reveal that Gulftainer's Sharjah Container Terminals (in particular the flagship Khorfakkan) have moved dramatically up the list of major terminal operators in 2009.
Almost uniquely, in what was for the industry in general a very challenging year, Gulftainer's volumes actually rose substantially and now, with a total of 2.75 M teu throughput, Sharjah/ Khorfakkan has risen to position number 39 in the 'league table' of major worldwide terminals.
Gulftainer Group Managing Director Peter Richards commented, "Knowing that 2009 was going to be a particularly difficult time for the industry, we worked even harder at delivering the best levels of performance to our shipping line customers at a time when they really needed assistance. Our efforts were supported by their faith in us, as they moved more containers via Khorfakkan in particular to the surrounding region – for which our terminal is the optimum gateway.
Also, thanks to the foresight of the Sharjah Government, our facilities have continued to be upgraded – in good times and bad – to cater to our customers' current and future needs. For example, in 2009 Khorfakkan opened another 430 metres of quay and received six new shore gantries, all of which helps us to offer our customers ever more efficient service," Richards added. "We continue to be optimistic about the region and have based our strategies on continued growth."
Gulftainer Group has over 30 years' experience operating in the UAE and around the world, and currently operates two UAE ports on behalf of the Sharjah Port Authority – Khorfakkan Container Terminal and Sharjah Container Terminal as well as Ruwais in the Emirate of Abu Dhabi. Gulftainer's logistics subsidiary, Momentum Logistics, was established in 2008 to take over the Group's transportation and logistics business and has offices throughout the Middle East.