Gulftainer set to achieve double-digit growth in 2010
29 Jun 2010
Posts 23.75% growth at Sharjah Port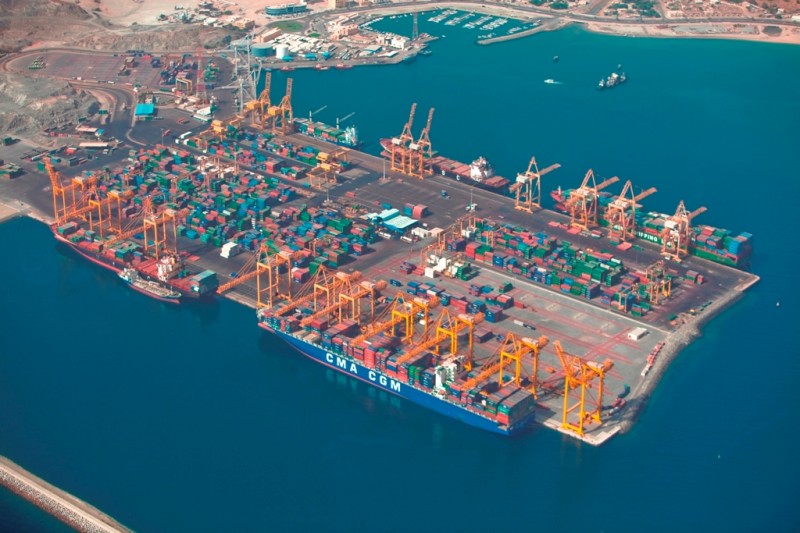 UAE-based port operator, Gulftainer, recently registered a 23.75 per cent growth in traffic at its Sharjah facilities as compared to the corresponding period in 2009, reporting that it handled 1.25 million TEU (twenty-foot equivalent) containers from January to May this year.
Gulftainer, which climbed from the 50th to the 39th position on Dynaliners list of top world terminals in 2009, is now set to achieve a projected double-digit growth in container volumes for 2010 over the 2.75 million TEUs handled in 2009, mainly at Khorfakkan - which contributes most of the traffic at Gulftainer's Sharjah terminals.
"Despite 2009 being a difficult year for the shipping industry due to the global economic recession, Gulftainer was among the few major terminal operators worldwide to show improved performance and climb through the rankings when most other companies were reporting losses due to a slowdown in trade activity," said Peter Richards, Managing Director of the Gulftainer Group.
According to Richards, the fact that container traffic through Sharjah rose by 10 per cent in 2009 from 2.5 million TEUs in 2008 can largely be attributed to the professional services, competitive rates, high productivity and quick turnaround times offered at Khorfakkan Container Terminal (KCT) in particular, to shipping lines looking to save time and money.
Said he: "We expect volumes to cross three million TEUs in 2010 on the strength of the high standard and quick services we provide. As the industry gradually moves out of the economic recession, shipping lines are looking for all possible ways to save money. Many lines still face difficult times with lower volumes and rates and cannot afford delays in container terminals. Fast turn-around times are essential for them right now."
Richard explains that productivity at KCT has doubled with the new facilities and equipment installed under the recently completed second phase of the Dh 700 million expansion programme, with 5000 moves being completed within 24 hours instead of the earlier two-day period.
He added: "Ships earn when they are moving, so spending less time in port ensures huge savings."