GULFTAINER UNVEILS NEW VISION AND GLOBAL EXPANSION GOALS
15 Dec 2013
Global Portfolio aims for 35 terminals by 2020 across 5 continents handling 18 million TEUs annually, becoming a Top Six Global Container Terminal Operator.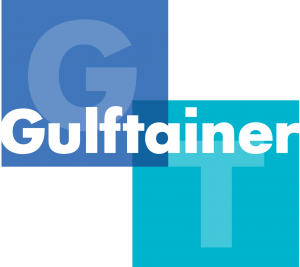 Gulftainer, one of the world's largest privately owned port management and logistics companies based in Sharjah in the UAE, unveiled today a new vision and identity as one of the most competitive and recognizable terminal operators in the World.

At the launch event, held at the Sharjah Chamber of Commerce in the presence of H.H. Sheikh Khalid bin Sultan bin Mohammed Al Qasimi, and H.E. Sheikh Khaled Bin Abdullah Bin Sultan Al Qasimi, Chairman of the Sharjah Ports Authority, the company also revealed a new brand identity, which reflects its expanding footprint into new international markets and a design that focuses on a spirit of partnership, strength, and reliability, three of Gulftainer's core business pillars.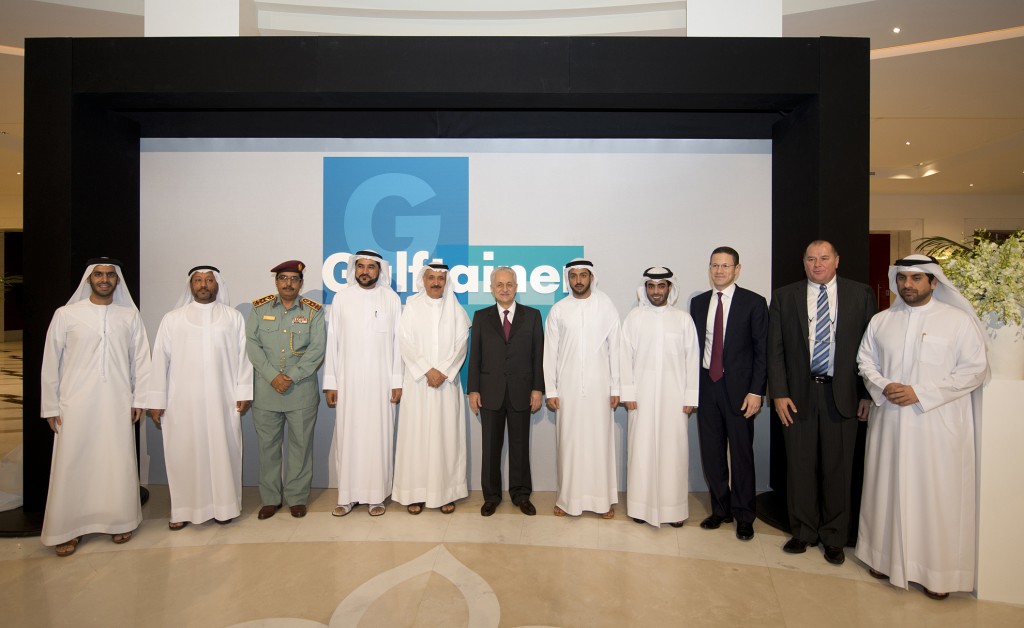 "From our humble roots nearly 40 years ago in Sharjah, we learnt that strong business values and operational efficiency were what the industry thrived on, and following this ethos we have successfully been able to export our expertise and professionalism from the UAE to numerous global key operational hubs since," said Badr Jafar, CEO of Gulftainer's parent company Crescent Enterprises and Vice-Chairman of Gulftainer.
"Our successes both at home and internationally have been achieved through the vision of His Highness Dr Sheikh Sultan bin Mohammed Al Qasimi, Ruler of Sharjah, who's leadership enabled Sharjah to pioneer the ports industry in the whole of the Gulf with the first ever container terminal in the Arab World in 1972, and with the Emirate becoming one of the leading logistics hubs in the whole region ever since." Badr Jafar added.
Having recently become the largest terminal operator in the Middle East in terms of the number of terminals operated, as a result of its majority acquisition of Gulf Stevedoring Contracting Company in the Kingdom of Saudi Arabia which saw it take full management of the ports of the terminals of North Container Terminal Jeddah, Jubail Container Terminal and Jubail Industrial Port, Gulftainer senior management pointed out that its success of recent years has been a collaborative effort.
"The name 'Gulftainer' is already seen as a credible and reliable partner, and we wish to expand this partnership with our customers to new ports and terminals around the world," said Gulftainer's Managing Director, Peter Richards.
Gulftainer has seen consistent growth over the past decade, averaging more than 12 per cent compared to global market growth of 8.6 per cent in the same period. In 2012, Gulftainer's terminal at Khorfakkan was the fastest growing transhipment hub in the world with 28% growth. This year, Gulftainer expects to surpass 6 million TEUs and current projections anticipate up to 18 million TEUs by 2020, handling more than 10,000 vessel calls each year.
Today, the company's portfolio covers four UAE operations in Khorfakkan, Sharjah, Hamriyah and Ruwais, as well as activities in Iraq at Umm Qasr, Recife in Brazil, Tripoli Port in Lebanon, and its recent acquisition in Saudi Arabia, managing container terminals in Jeddah and Jubail.
Gulftainer has a vibrant and comprehensive portfolio of new terminal projects spread across the Middle East, Africa, Asia, North and South America. With further global partnerships in the pipeline, Gulftainer estimates its global footprint will target 35 terminals and a place in the top six Global Container Terminal Operators.
"We have grown close to our customers over recent decades and they have developed a trust in our performance as the most productive port operator in the world; our growth in the future will rely on their support and continued partnership as we work to retain and prove our capabilities on a wider stage," Mr Richards added.
"Our new identity is a logical step that communicates to both current and potential customers that we will continue to provide products and services that consistently outpace our competitors. The future looks extremely exciting for Gulftainer, and we look forward to maintaining the Gulftainer track record established over the past 37 years of delivering best in class service and record breaking productivity."