Gulftainer volumes increase nearly 10% in 2009
6 Jan 2010
Richards: efficient, cost-effective service helped lines save time and money in a difficult year.
Sharjah-based terminal and logistics company Gulftainer have announced that throughputs at their UAE facilities - Khorfakkan Container Terminal (KCT) and Sharjah Container Terminal (SCT) - increased by nearly 10% to 2,750,285 teu in 2009.
This remarkable performance in a difficult year, when many container terminals throughout the world saw substantial downturns, undoubtedly reflects both the relative economic buoyancy of the region and the fact that KCT in particular has the reputation of being one of the world's fastest and most productive terminals.
Gulftainer Group Director and General Manager Peter Richards commented, "We always knew that 2009 would not be an easy year and so it proved - but interestingly we were less impacted than many other terminal operators. Our strategy in 2009 was to continue to work even harder at ensuring that our shipping line customers had the best, fastest and most cost-effective performance that we could provide, in a year when they needed us to help them save time and money.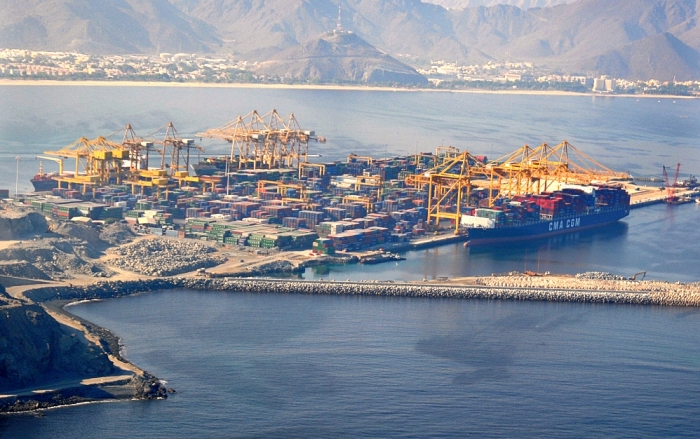 KCT is renowned for its productivity and in 2009 this reputation was confirmed over and over again. Shipping lines therefore utilised KCT to make up time lost in other ports and to ensure that their vessels could maintain sailing at economic speed, thus saving money," Richards continued.
"We continued to expand the terminals - KCT received six new shore gantry cranes in 2009 - to ensure that performance was maintained, and all Gulftainer staff and their colleagues in the Sharjah Port Authority are to be congratulated for their efforts in keeping quality and efficiency standards high.
Our customers have worked hard serving the wider Gulf and Indian Ocean region, which has seen less of a downturn than the rest of the world, as the throughputs indicate, and we will make sure we keep giving them the best platform to continue in 2010," he concluded.
Sharjah-based Gulftainer has been operating in the UAE since 1976, and operates two ports in the country. KCT is strategically located on Sharjah's Indian Ocean coast, outside the sensitive Straits of Hormuz and close to the main east-west shipping routes, and is one of the world's leading container transhipment ports with numerous feeder ship connections to Gulf Ports, India, Pakistan and East Africa. SCT was the first purpose-built and fully-equipped modern Container Terminal in the Middle East, and lies adjacent to Sharjah's industrial area, which accommodates over 45 percent of the non-oil manufacturing capacity of the UAE. SCT handles containers on behalf of over 30 shipping lines, including all of the world's top 20 companies.