Momentum offers container wash and repair services at Sharjah Inland Container Depot (SICD)
26 Sep 2009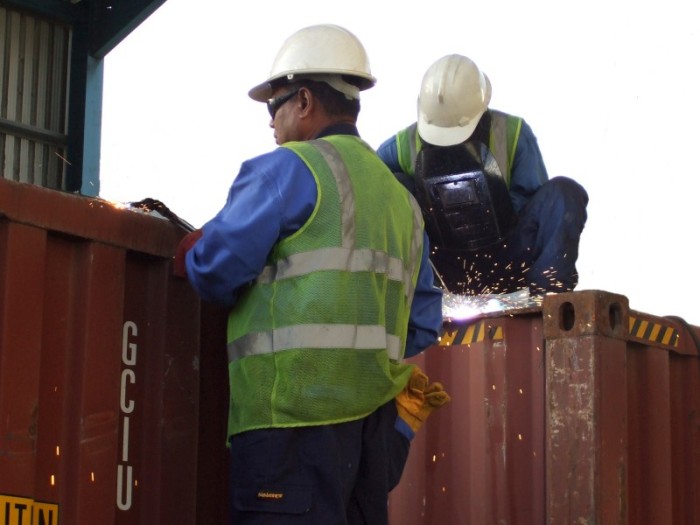 Momentum Logistics, the third-party logistics (3PL) provider and subsidiary of international port management company, Gulftainer, has completed construction of its new container wash and repair depot, located at the Sharjah Inland Container Depot (SICD). This brings the number of fully-equipped facilities operated by Momentum to three, including one at Khorfakkan Container Terminal and one at Port Khalid.
Work on the facility started in March 2009, and the container repair unit is now fully operational offering a full range of services including container inspections, CSC plate renewals, structural repairs to all types of containers and a full set of services for reefer containers.
Speaking of the development, Momentum Logistics General Manager Matthew Derrick said, "We are delighted to have launched this new dedicated container wash and repair facility at the SICD to join our two operating depots at Khorfakkan and Port Khalid. This new facility will enable us to continue to offer the highest quality of service to our customers, as we strive to take the standard of service and communication to the highest possible levels".
Momentum's container repair division operates a 24 hours a day, 7 days a week repair service for steel, aluminium, open-top containers, flat racks and reefers transiting Sharjah and Khorfakkan terminals, and now SICD, combining competitive rates with rapid turnaround time. Other services include refurbishment, steam cleaning, washing and pre-trip inspections of reefers, and the division also maintains and re-supplies ships' reefer kits.