More Records Broken At Sharjah Container Terminal
8 Apr 2008
One of the major Container Shipping lines serving Gulftainer's Sharjah Container Terminal (SCT) is APL who have a regular weekly call with their CMX service, which gives comprehensive coverage of Far East ports.
This service has been regularly upgraded over recent years at least in part to cater for the rapidly expanding volumes in Sharjah & (increasingly) the rest of the UAE.
The first vessel in the latest APL service enhancement called SCT at the end of March. And this maiden call turned out to be notable in several respects.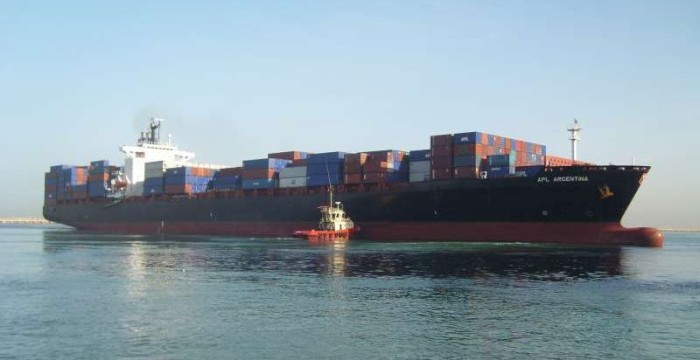 At 4000 teu capacity and 40,000 GRT the 'APL ARGENTINA' was one of the biggest container ships ever to berth at SCT – but even more significantly, the time pressed vessel was worked at record speed by the terminal with a productivity of over 115 moves per hour – thanks to the usual SCT time saving efficiency & also the (usual) good operational assistance from the line.
Terminal Manager Paul Hennessy said "We always get excellent co-operation from APL and of course this helps to make our task easier and ensures that we can achieve optimum efficiency to speed the operation at the terminal. On this occasion of the maiden call of the first of their new series of bigger ships, it is especially gratifying that – together – we could achieve a record breaking performance."