One of the fastest services connecting Mediterranean, Arabian Gulf, Indian Subcontinent calls at KCT
13 Aug 2017
5,095-TEU vessel deployed on new weekly INDIAMED service
Terminal completes maiden vessel call in record 5.6 hours
Gulftainer, the largest privately owned independent port operator, has marked the maiden call of the CMA CGM Virginia vessel with a capacity of 5,095 twenty-foot equivalent units (TEU) at its flagship Khorfakkan Container Terminal (KCT). The vessel call was completed in a record 5.6 hours, approximately 8.4 hours ahead of schedule.
CMA CGM, a leading worldwide shipping group, currently operates a diversified fleet of 445 vessels with a combined capacity of over two million TEU. The company has deployed the 294-metre-long vessel on its newly launched INDIAMED service that links the strategic zones of the East Mediterranean with Djibouti, Arabian Gulf, Pakistan and India.
One of the shipping group's fastest services, INDIAMED covers the rotation Khorfakkan – Karachi – Nhava Sheva – Mundra – Djibouti – Jeddah – Damietta – Piraeus – Malta – Aliaga – Mersin – Port Said West – Khorfakkan in one week.
Speaking on the occasion, Flemming Dalgaard, CEO of Gulftainer, said: "The maiden call of the CMA CGM Virginia marks yet another milestone for Gulftainer and Khorfakkan Container Terminal. The achievement reinforces KCT's strategic role as a prominent transhipment hub for the Arabian Gulf, Indian subcontinent and East African markets. We thank CMA CGM for its continued confidence in our capabilities and look forward to working together on this new service."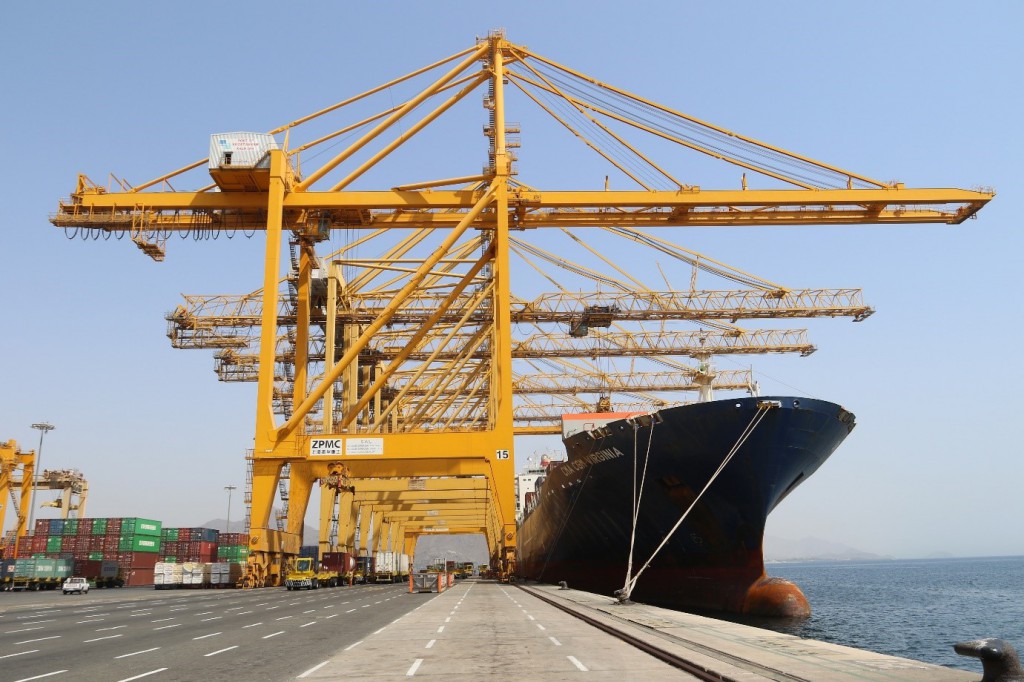 Operating KCT on behalf of the Sharjah Port Authority, Gulftainer has welcomed some of the world's largest container ships in terms of capacity, including the CMA CGM Kerguelen, which regularly calls at Khorfakkan on CMA CGM's flagship service French Asia Line 1 (FAL1).
The Journal of Commerce has recognised KCT, Gulftainer's flagship terminal, as the fastest terminal in the MENA region and the third-fastest in the world. In the UAE, the company also operates the Sharjah Container Terminal (SCT) on behalf of the Sharjah Port Authority.
Over the next decade, Gulftainer has earmarked an ambitious growth strategy to triple volumes. The company aims to continue expanding operations through investments in infrastructure to meet the requirements of its customers serving newer, larger ships and stepping up its capacity to handle higher volumes per call.