Iraq - South Oasis
SouthOasis is a wholly-owned Gulftainer company, registered in Iraq.
SouthOasis acknowledges the challenging operating environment resulting from the security situation in Iraq and has held itself competent to operate under such circumstances.
Insurances: As required by law.
SHELL IRAQ PETROLEUM DEVELOPMENT B.V.
Shell is currently commencing the upgrade and further development of existing oil production facilities at the Majnoon field in the south of Iraq.
In 2014 Shell Iraq Petroleum Development B.V. awarded a 3 year In-Field Logistics Contract to SouthOasis.
IN-FIELD LOGISTICS CONTRACT -
The In-Field Logistic Services is to support the Majnoon Oilfield and other locations in the Basrah province as directed by Shell, which shall include the planning, operational management, provision of personnel and equipment, maintenance, loading, transportation, off-loading of materials and goods/cargo within the Majnoon Field as well as the provision of personnel to assist in the warehouse and yard operations.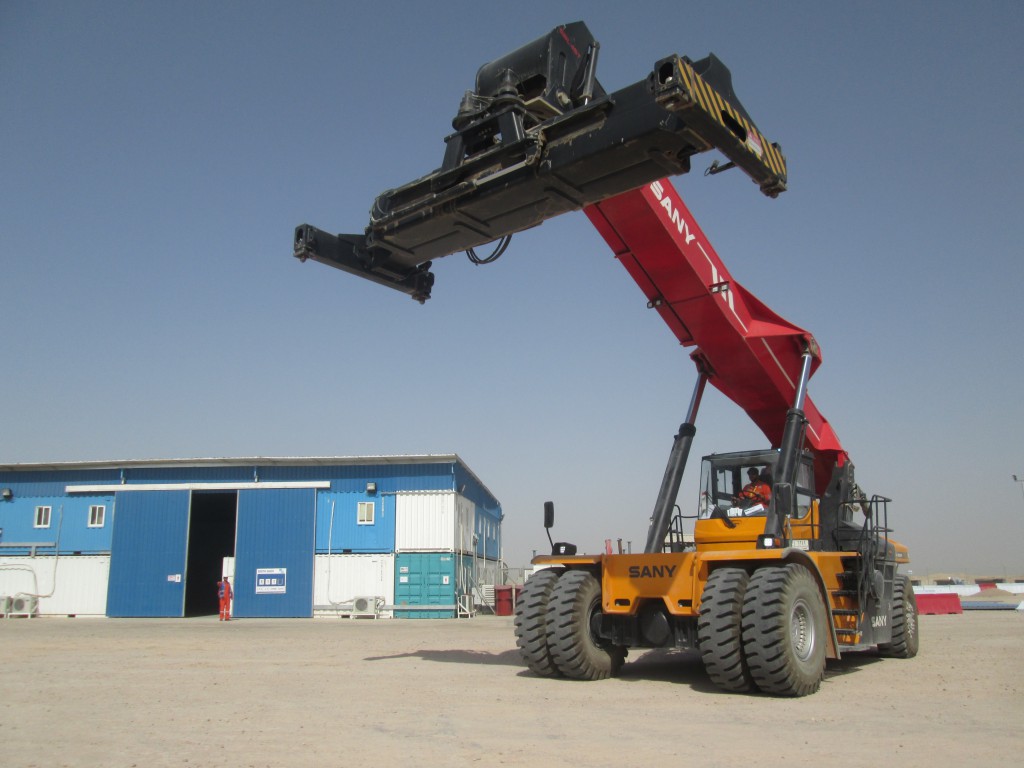 The Cargo includes, but is not limited to:-
Oilfield Country Tubular Goods (OCTG),
Oilfield operational plant and machinery,
Line pipe – coated and uncoated,
Chemicals,
Tanks, skids, containers
Hazardous materials (e.g. Radioactive Sources, explosives, flammable and corrosive substances)
Engineering spares including tools,
Oilfield production modules and oilfield equipment (production separators, heaters, exchangers, dehydrator, pumps, generators etc)
Office and accommodation units
Fuel, potable and drilling water.
Storage & Register of Rigging
Database program for monitoring of safety inspections, inventory and issues/returns
Monitoring and updating all required safety inspections on designated data software programs
Provide certified equipment for use throughout the Majnoon project field
Ensure all damaged equipment is registered in the correct manner and disposed of correctly when required
All data is available for audit purpose and KPI reporting
Ensure competent personnel are handling and issuing safe and maintained equipment to site
Operating under Shell's General Business Principles, Code of Conduct, and Compliance with ANTI-BRIBERY LAWS directives.
South Oil Company (SOC) is a national Iraqi company responsible for the oil in the south of Iraq. It is situated in Basrah, Iraq. SOC is a stakeholder in all the Oil and Gas fields in south Iraq, and as such, must evaluate and issue approval to Iraq registered company's seeking work in this sector.
SouthOasis has been pre-approved to bid for any similar Shell In-Field Logistic Services projects.