Jubail Commercial Port – Your Gateway to Upper Gulf
I. WHY CHOOSE JUBAIL CONTAINER TERMINAL FOR YOUR BUSINESS?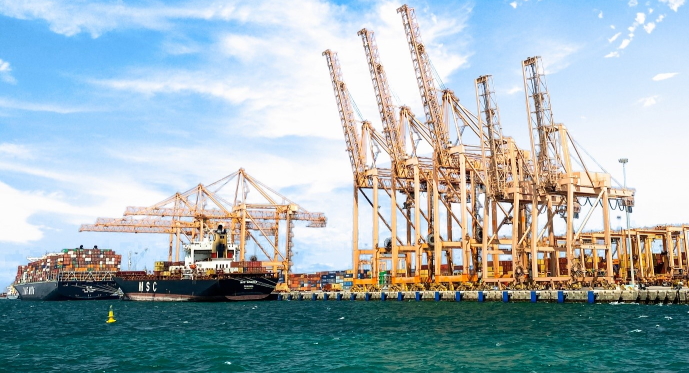 Jubail Commercial Port is a multipurpose port capable of handling container, bulk and general cargo. Gulftainer manages and operates the container handling terminal at the port with handling capacity of 1.8 Million TEU per annum. The terminal is located at the heart of Jubail industrial facilities providing direct linkage to its customers to global maritime trade. Its location is also just 80 km north of Dammam and with direct inland connections to Riyadh, providing an alternate gateway to the ever-growing Saudi Arabian market.
Jubail Container Port is strategically located at the heart of Berri Oilfield, next to Petrochemical Industry in Jubail, making it the logical choice for Exports and Imports to the Eastern Province and Riyadh.
We can handle all your Exports and Import requirements providing an end to end supply chain solution for all types of cargo.
Technical details - For detailed technical details and capabilities of the terminal, please click here
For official brochure, please click here
Benefits of choosing JCT over the trucking option through Dammam Highway, please click here